The Imperial Harem consists of the women of Imperial Court, including the Empress, consorts, and concubines of the Emperor of Saiunkoku. The members of the Imperial Harem reside in the Inner Palace; as such, they are also informally referred to as the "Inner Palace."
Many women are sent to the Harem to become the emperor's concubine. Most of the ladies are from noble and cultured families or have influential male relatives in the Imperial Court. Their connections sometimes are used for political reasons by both the woman's relatives and the Emperor, who may marry a woman from the Imperial Harem to uphold political ties.
Known Residents
Edit
The Imperial Consorts of the emperor are the main residents of the Harem. That includes the Empress and the Concubines.
Ladies-in-Waiting
Edit
The Ladies-in-Waiting are a part of the Harem. They attend to the Empress or the Concubines and sometimes, the emperor.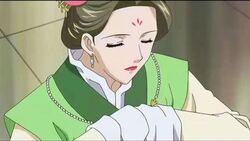 Hyou Shusui was the former Chief Lady-in-Waiting of the Imperial Harem, introduced to the Inner Palace by Kou Shouka and Hyou Shoukun so that Shusui would be able to refine her skills and become a gentlewoman.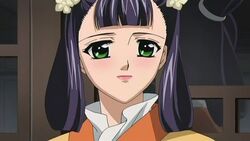 Kourin was a former Lady-in-Waiting of the Imperial Harem. She was introduced into the Inner Palace by her patron, the Grand Advisor Sa Enjun. Kourin later left the Harem to assist Kou Shuurei upon Shuurei's appointment as co-governor of Sa Province and eventually became the wife of Tou Eigetsu.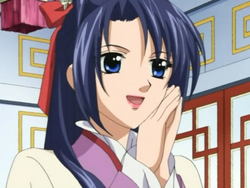 Ran Jyuusan is a princess of the Ran Clan and was actually a consort candidate for the emperor. Since the emperor was pursuing a certain woman, she was made Shusui's successor as the Chief Lady-in-Waiting. However, if the emperor continued to be rejected, she would be promoted to a Consort.

References
Edit